As we head into the season of advent, we have some events to put on your radar: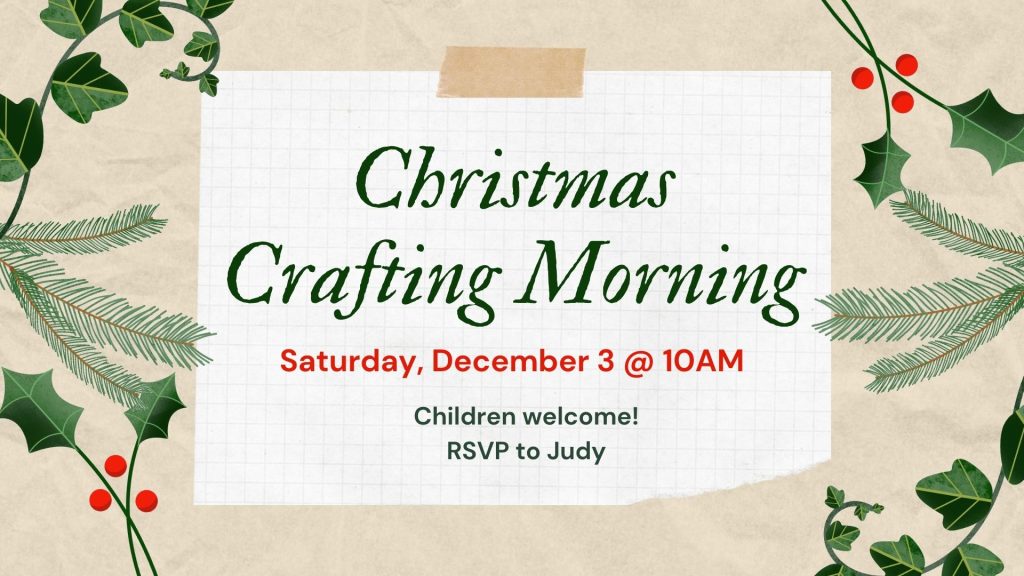 Ladies Ministry presents a crafting morning – open to everyone (men, women, children!) We'll be making Christmas wreaths, and have crafts available for children as well. Bring your own supplies, or use what's on hand. RSVP to Judy or to the church (204-256-2923) if supplies are needed. Free event.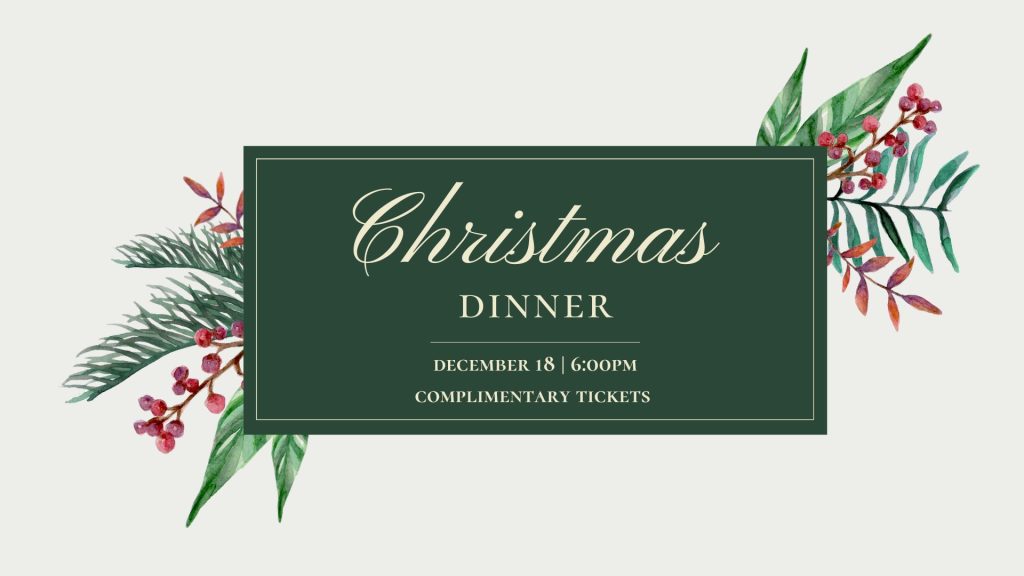 Our traditional turkey dinner is back! Come for the Christmas banquet and carrolling. Tickets are free (or by donation), but must be reserved in advance. Call (204) 256-2923 or email to reserve your tickets.